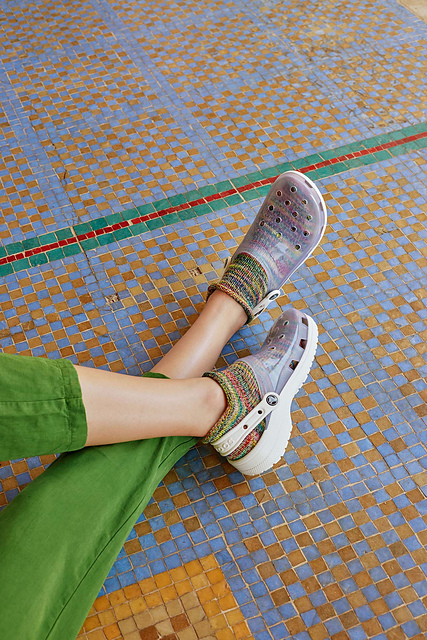 Tropical Getaway by the Wooladdicts Design Team are sneaker socks that look great in your favorite pair or birkenstocks or sandals. 
Materials:
WOOLADDICTS FOOTPRINTS (cotton, new wool superwash, nylon) 100 g - 1 ball of green-yellow-pink 1115.0006.
Set of ADDI CraSyTrio double-pointed needles or a circular needle, size US 1.5 (2.5 mm).
Color variants: blue-green 1115.0001, pink-green 1115.0002, bright 1115.0003, turquoise-brown-blue 1115.0004 or orange-blue-green 1115.0005.
This pattern is a PDF.  We will email the PDF to you during business hours (11am - 5pm Pacific Time)